Hey Guys, We are ZAP Zeal Aspiraton Partner
Today I will let you know a Famous Bamboo Bridge in Cambodia by English!!
If you will come to Cambodia, I strongly recomend you visitng this place!!!
Bamboo Bridge has been built at the Mekong Island in Koh Paeng, Kampong Cham. It is located few kilometers away from the town center. Surprisingly, it is not only use for pedestrian or bicycle, motors and cars also ca be passed through it.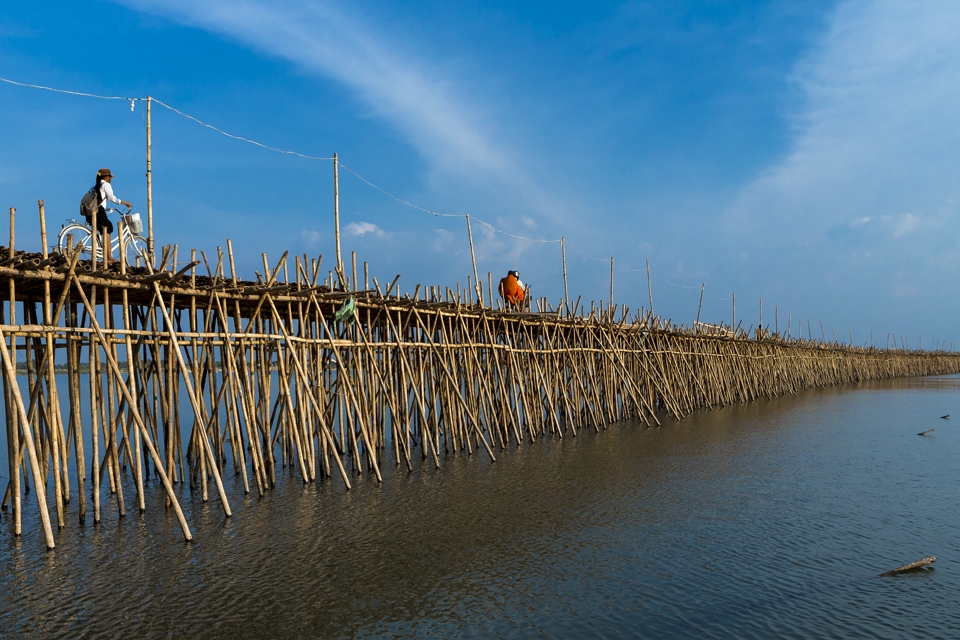 On the rainy season, this bridge covers by water thus the residence cannot access into it therefore they use boats as a replacement in able for them reach the other side. This means this so called bamboo bridge is not dependable to be used anytime, thus the government are planning to build an authentic bridge for a last long and safety bridge.
 Economic resources' activities are fishing and agriculture, so people who are living in this province work as fishermen or farmers. If we you are doubting that this place is a deserted area, well, you are absolutely wrong! because before the dusk starts people are just around doing some aerobics, working out, partying etc. If you want to spend time in an awesome rustic place, Kampong Cham is one of these.