Today's topic is about one of the attractive spots in Cambodia located in Siem Reap province, the heart of Cambodia. I hope you enjoy reading and have some ideas to do before visiting this community. 
Prek Toal is well-known for its bird conservation site and the floating community. Both national and international tourists are coming here to experience the rustic life and to see the rare and endanger bird species in the region. Each year, this community attracts thousands of tourists to visit for bird watching purpose and mingling with the local. Rather than that, Prek Taol village is a perfect spot to navigate other places in Siem Reap province since it is laid along Tonlé Sap lake, which is the biggest lake in Cambodia.  
The world-famous sanctuary harbours seven species of water birds of global significance: Spot billed Pelican, Milky Stork, Painted Stork, Lesser Adjutant, Greater Adjutant, Black headed Ibis, Oriental Darter, there is a globally significant population of Grey-headed Fish Eagles and the secretive Masked Finfoot was spotted in March 2011, over 150 species have been recorded in the reserve.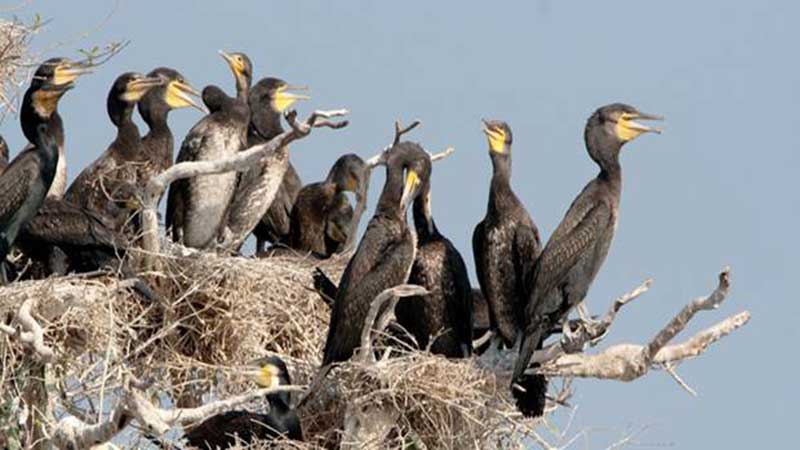 The Prek Toal area consists of seasonally inundated freshwater swamp forest with a high botanical diversity. Short tree shrub makes up most of the landscape, forming a dense under story with scattered large trees, which form the vital nesting ground for large water birds. Prek Toal is unmatched throughout South East Asia for the number and populations of endangered water birds it supports through the dry season. Large flocks of cormorants, storks and pelicans are almost guaranteed from January to May, along with herons, egrets and terns.
Prek Toal can be visited as a day trip from Siem Reap. The village is about an hour boat ride from where visitors embark from the town. A day trip from Siem Reap includes an early morning pick up from your hotel according to the schedule you booked. 
In addition to this adventure, they also offer a boat tour around the floating village, where you can see the floating market and how people manage to live in this village. If you wish to stay overnight you can arrange it through the Environmental Research Station or floating house where they allow the tourist to experience the life at the floating village.
Choeun Van