あれーー!すっごい嬉しいことが!前回、Ellaに「いやー山口県の事調べてくれて、本当にありがとう!平生町の紹介があったらもっとよかったぜ!」と言ったところ、、すぐに、すぐに調べてくれました!なんとも優秀なスタッフです。
スタッフがZEALでAspiraionの塊なんで、本当にありがたいです!それではさっそく行ってみましょう!
Today I would like to talk about some the history of the Exhibition and Biggest Printing in the World in Japan.

On 27 Feb, 2015 the Biggest Painting in the World at the mayors meeting of Yamaguchi Prefecture held at Yamaguchi City. All of the six mayors agreed to participate in the project. Our  thanks to Mr. Minoru Ishimaru and Mr. Atsushi Honda, who are both the representatives of our project in Yamaguchi Prefecture and accompanied us to the meeting.
On 20 Jul, 2015, Primary School students from Saga Primary who have done the biggest painting in the world 2020.
The Biggest Painting in the World 2020 Hirao was completed at Hirao Primary School, Saga Primary School in Hirao Town, Yamaguchi Prefecture.
10 Aug, 2015
In Japan held "THE BIGGEST PAINTING IN THE WORLD 2015 70th Anniversary of A-bomb in Hiroshima" in Hiroshima Green Arena. The pruposed is to deepen the friendship and mutual understandings among the children of the world by joining their paintings.
Motomachi, Naka-ku, Hiroshima City Website http://www.sports.pref.hiroshima.jp/
Again, on 24 Jun, 2016
The 4th Exhibition of the Biggest Painting in the World 2020 Haneda Airport, under the theme "Connect All the Towns in Japan, Connect All the Countries in the World", was held at Sky Gallery, 6F, Terminal 1 of Haneda Airport. From May 30 to Jun 7, the big paintings from Shimonoseki City, Nagato City, Wagi Town, Kaminoseki Town, Hirao Town and Abu Town in Yamaguchi were exhibited.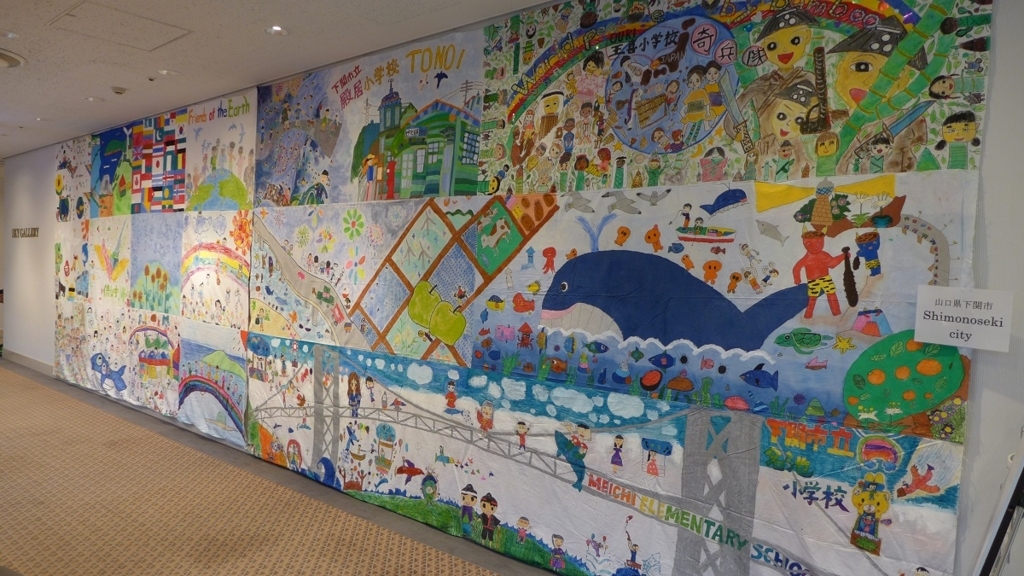 どうでしょう??この素晴らしき取り組み。
アートの世界的な取り組み!
なんともなんとも、しかも平生町や上関が取り上げられてるじゃありませんか‼
へへへ、故郷が紹介されるのはなんともうれしいですね!
それにしても、このアートの取り組み、ぜひぜひZAPもお手伝いしようと思っています!いや、もちろん、まずはこんなに大規模なものではありませんが、私たちのグループ会社にYouArtというアートスクールがあり、Airbnbの体験活動としてできたら最高だよねと話をしていました!
未来は、どんどん広がってきますね!!